Robbie Scott #2
IF | B/T: R/R | 6' 0" | 165
Hometown:
Longwood, FL
College:
Senior,
University of North Florida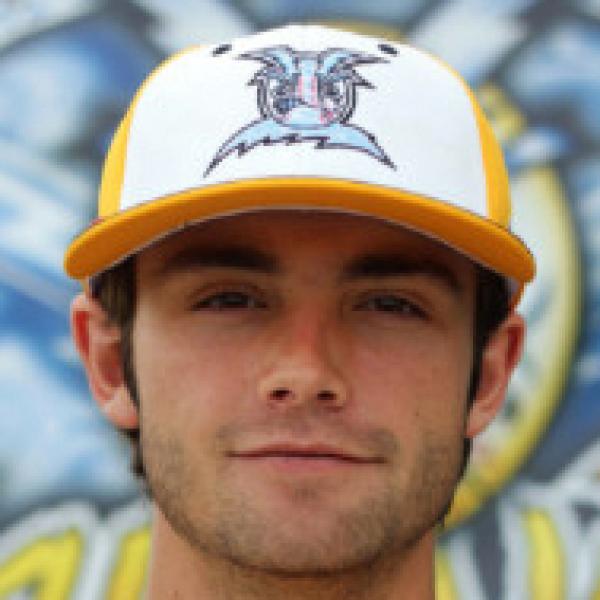 Stats
| Year | G | GS | AB | R | H | 2B | 3B | HR | RBI | TB | BB | K | HBP | GIDP | SF | SH | SB | CS | OBP | SLG | AVG | OPS |
| --- | --- | --- | --- | --- | --- | --- | --- | --- | --- | --- | --- | --- | --- | --- | --- | --- | --- | --- | --- | --- | --- | --- |
| Year | TC | PO | A | E | PCT | DP | PB | SBA | CS | SB% |
| --- | --- | --- | --- | --- | --- | --- | --- | --- | --- | --- |
| Year | G | GS | AB | R | H | 2B | 3B | HR | RBI | TB | BB | K | HBP | GIDP | SF | SH | SB | CS | OBP | SLG | AVG | OPS |
| --- | --- | --- | --- | --- | --- | --- | --- | --- | --- | --- | --- | --- | --- | --- | --- | --- | --- | --- | --- | --- | --- | --- |
| Year | TC | PO | A | E | PCT | DP | PB | SBA | CS | SB% |
| --- | --- | --- | --- | --- | --- | --- | --- | --- | --- | --- |
| Date | G | GS | AB | R | H | 2B | 3B | HR | RBI | TB | BB | K | HBP | GIDP | SF | SH | SB | CS | OBP | SLG | AVG | OPS |
| --- | --- | --- | --- | --- | --- | --- | --- | --- | --- | --- | --- | --- | --- | --- | --- | --- | --- | --- | --- | --- | --- | --- |
| Date | TC | PO | A | E | PCT | DP | PB | SBA | CS | SB% |
| --- | --- | --- | --- | --- | --- | --- | --- | --- | --- | --- |
Robbie Scott is an infielder from Longwood, Florida and is retuning for his third season with the Lightning and his fourth season in the league. Scott spent the 2018 season with the Winter Park Diamond Dawgs before making the trek West to Leesburg. In his 37 appearances with the Lightning in 2019, Scott hit .170 with 10 RBI's. He blew by those numbers the next summer, posting a 308/392/385 line. Scott was a huge contributor to the team's offense, driving in 12 runs and scoring 10 more of his own.
Scott has spent the past two seasons at the Division I level with the University of North Florida. He started 11 of the 13 games he appeared in, driving in an impressive seven runs. He did not see any action in the 2020 season.
Scott spent the two years prior at Lake-Sumter State College. While there, he torched opposing pitchers, hitting an absurd .362 over a two season span. He earned first team all-conference, al-state and all-region honors.