Matthew Coles #20
P | B/T: R/L | 6' 0" | 175
Hometown:
Minneola, FL
College:
Senior,
Carson Newman University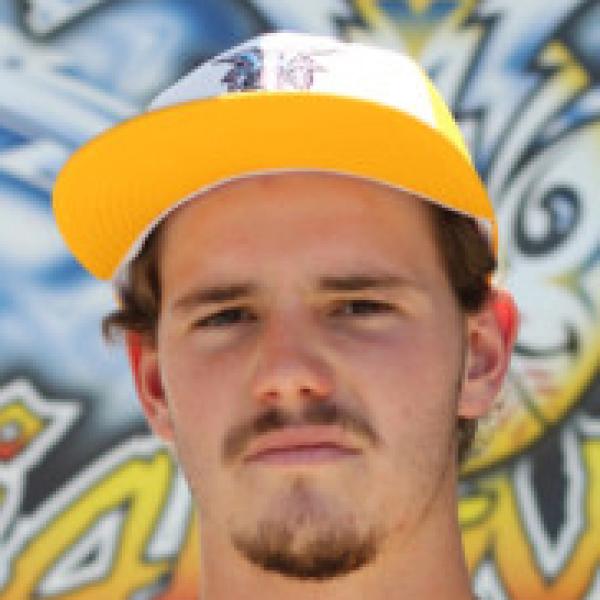 Stats
| Year | W | L | ERA | G | GS | CG | SHO | CBO | SV | IP | H | R | ER | 2B | 3B | HR | HBP | BB | K | BK | WP | WHIP | AVG |
| --- | --- | --- | --- | --- | --- | --- | --- | --- | --- | --- | --- | --- | --- | --- | --- | --- | --- | --- | --- | --- | --- | --- | --- |
| Year | TC | PO | A | E | PCT | DP | PB | SBA | CS | SB% |
| --- | --- | --- | --- | --- | --- | --- | --- | --- | --- | --- |
| Year | W | L | ERA | G | GS | CG | SHO | CBO | SV | IP | H | R | ER | 2B | 3B | HR | HBP | BB | K | BK | WP | WHIP | AVG |
| --- | --- | --- | --- | --- | --- | --- | --- | --- | --- | --- | --- | --- | --- | --- | --- | --- | --- | --- | --- | --- | --- | --- | --- |
| Year | TC | PO | A | E | PCT | DP | PB | SBA | CS | SB% |
| --- | --- | --- | --- | --- | --- | --- | --- | --- | --- | --- |
| Date | W | L | ERA | G | GS | CG | SHO | CBO | SV | IP | H | R | ER | 2B | 3B | HR | HBP | BB | K | BK | WP | WHIP | AVG |
| --- | --- | --- | --- | --- | --- | --- | --- | --- | --- | --- | --- | --- | --- | --- | --- | --- | --- | --- | --- | --- | --- | --- | --- |
| Date | TC | PO | A | E | PCT | DP | PB | SBA | CS | SB% |
| --- | --- | --- | --- | --- | --- | --- | --- | --- | --- | --- |
Matthew Coles is a lefty hurler from Winter Garden, Florida, returning to Leesburg for his fourth season with the Lightning. Coles has made a name for himself in Leesburg, amassing a 6-1 record and a 2.09 ERA over three seasons. Hitters have never hit over .230 in a season against Coles, who's struck out 50 batters over 69 innings.
Coles, who just finished his senior season at Carson-Newman, doubled as both a reliever and a starter. Coles' best performances came when he got the start, which happened four times over his last five appearances. As a starter, he went 4-1 with a sensational 1.55 ERA, while his season ERA of 3.23 and opposing batting average of .198 both led the team.
Coles, who moved to the United States from Australia when he was three, was the first player born south of the equator to don a Lightning uniform. His teammate, Connor Gleeson, became the second last summer.
Coles is college teammates with Jordan Griffin.