Layton Perry #31
P | B/T: R/R | 6' 1" | 205
Hometown:
Ponte Vedra Beach, Florida
College:
Junior,
Jacksonville University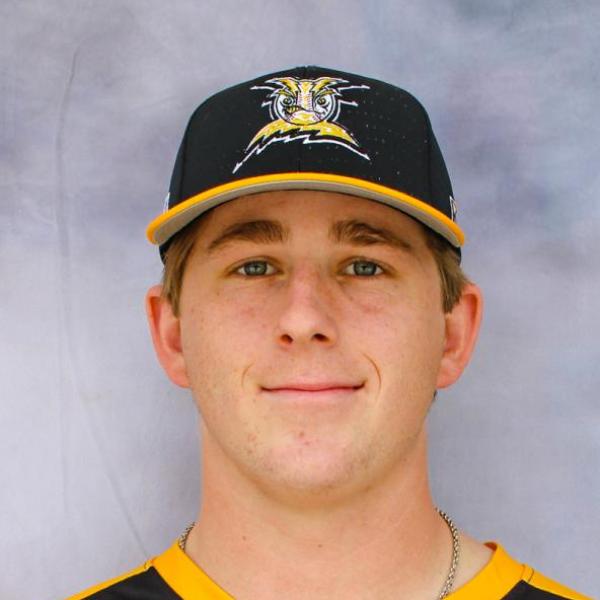 Stats
| Year | W | L | ERA | G | GS | CG | SHO | CBO | SV | IP | H | R | ER | 2B | 3B | HR | HBP | BB | K | BK | WP | WHIP | AVG |
| --- | --- | --- | --- | --- | --- | --- | --- | --- | --- | --- | --- | --- | --- | --- | --- | --- | --- | --- | --- | --- | --- | --- | --- |
| Year | TC | PO | A | E | PCT | DP | PB | SBA | CS | SB% |
| --- | --- | --- | --- | --- | --- | --- | --- | --- | --- | --- |
| Year | W | L | ERA | G | GS | CG | SHO | CBO | SV | IP | H | R | ER | 2B | 3B | HR | HBP | BB | K | BK | WP | WHIP | AVG |
| --- | --- | --- | --- | --- | --- | --- | --- | --- | --- | --- | --- | --- | --- | --- | --- | --- | --- | --- | --- | --- | --- | --- | --- |
| Year | TC | PO | A | E | PCT | DP | PB | SBA | CS | SB% |
| --- | --- | --- | --- | --- | --- | --- | --- | --- | --- | --- |
| Date | W | L | ERA | G | GS | CG | SHO | CBO | SV | IP | H | R | ER | 2B | 3B | HR | HBP | BB | K | BK | WP | WHIP | AVG |
| --- | --- | --- | --- | --- | --- | --- | --- | --- | --- | --- | --- | --- | --- | --- | --- | --- | --- | --- | --- | --- | --- | --- | --- |
| Date | TC | PO | A | E | PCT | DP | PB | SBA | CS | SB% |
| --- | --- | --- | --- | --- | --- | --- | --- | --- | --- | --- |
Info
Perry enters his second season with the Lightning. He posted a 3.14 ERA with 28 strikeouts in 28.2 innings pitched last season.
Perry had 10 strikeouts in 13 innings pitched, with a 5.54 ERA this past season for Jacksonville.
Layton is the brother of Lightning Catcher Hayden Perry.
Perry was given a 7.5 prospect grade by Perfect Game coming out of Episcopal High School in Ponte Verda Beach, Florida.
Get to Know Layton
Major: Finance
Most Notable Athletic Achievement: 3 2/3 scoreless innings against North Florida
Athlete: Justin Verlander
Favorite Movie or TV Show of All-Time: American Sniper
Favorite Pregame Meal: Steak and Potatoes
Favorite MLB Team: Atlanta Braves
Plans After College: Build a business
Non-Athletic Talent: Juggling
Twitter: @laytonperry12
Instagram: laytonperry_12