Jordan Griffin #18
OF | B/T: R/R | 6' 2" | 200
Hometown:
Ellerslie, Georgia
College:
Senior,
Carson-Newman University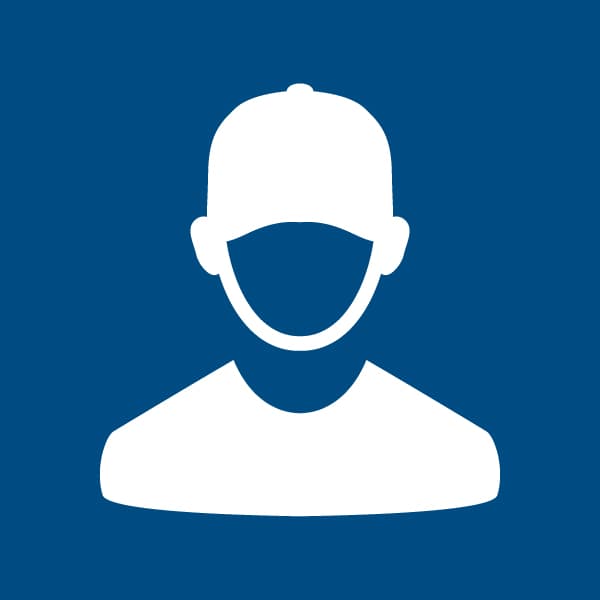 Stats
| Year | G | GS | AB | R | H | 2B | 3B | HR | RBI | TB | BB | K | HBP | GIDP | SF | SH | SB | CS | OBP | SLG | AVG | OPS |
| --- | --- | --- | --- | --- | --- | --- | --- | --- | --- | --- | --- | --- | --- | --- | --- | --- | --- | --- | --- | --- | --- | --- |
| Year | TC | PO | A | E | PCT | DP | PB | SBA | CS | SB% |
| --- | --- | --- | --- | --- | --- | --- | --- | --- | --- | --- |
| Year | G | GS | AB | R | H | 2B | 3B | HR | RBI | TB | BB | K | HBP | GIDP | SF | SH | SB | CS | OBP | SLG | AVG | OPS |
| --- | --- | --- | --- | --- | --- | --- | --- | --- | --- | --- | --- | --- | --- | --- | --- | --- | --- | --- | --- | --- | --- | --- |
| Year | TC | PO | A | E | PCT | DP | PB | SBA | CS | SB% |
| --- | --- | --- | --- | --- | --- | --- | --- | --- | --- | --- |
| Date | G | GS | AB | R | H | 2B | 3B | HR | RBI | TB | BB | K | HBP | GIDP | SF | SH | SB | CS | OBP | SLG | AVG | OPS |
| --- | --- | --- | --- | --- | --- | --- | --- | --- | --- | --- | --- | --- | --- | --- | --- | --- | --- | --- | --- | --- | --- | --- |
| Date | TC | PO | A | E | PCT | DP | PB | SBA | CS | SB% |
| --- | --- | --- | --- | --- | --- | --- | --- | --- | --- | --- |
Jordan Griffin, who hails from Ellerslie, GA, brings experience to the Lightning in his first season in the FCSL.
Griffin, who just completed his senior season with Division II Carson-Newman University, is a four-year member of the baseball team. Griffin appeared in 129 career games, completing his career with a .264 batting average and an impressive 15 homers. Griffin made the most of his opportunities this past season, swiping seven bases in nine attempts. His best season came in 2019, when he hit .309 and blasted eight home runs.
Griffin is college teammates with former Lightning member Matthew Coles.