Hector Mangual #20
IF/SS/2B | B/T: R/R | 6' 4" | 195
Hometown:
Rio Grande, Puerto Rico
College:
Sophomore,
Mizzou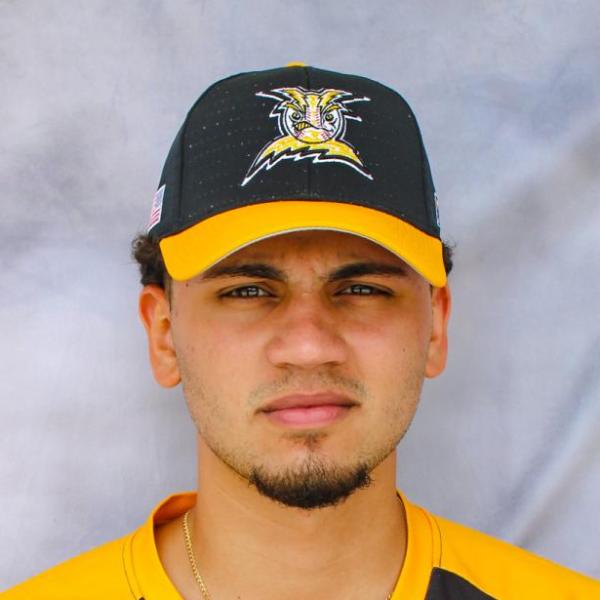 Stats
| Year | G | GS | AB | R | H | 2B | 3B | HR | RBI | TB | BB | K | HBP | GIDP | SF | SH | SB | CS | OBP | SLG | AVG | OPS |
| --- | --- | --- | --- | --- | --- | --- | --- | --- | --- | --- | --- | --- | --- | --- | --- | --- | --- | --- | --- | --- | --- | --- |
| Year | TC | PO | A | E | PCT | DP | PB | SBA | CS | SB% |
| --- | --- | --- | --- | --- | --- | --- | --- | --- | --- | --- |
| Year | G | GS | AB | R | H | 2B | 3B | HR | RBI | TB | BB | K | HBP | GIDP | SF | SH | SB | CS | OBP | SLG | AVG | OPS |
| --- | --- | --- | --- | --- | --- | --- | --- | --- | --- | --- | --- | --- | --- | --- | --- | --- | --- | --- | --- | --- | --- | --- |
| Year | TC | PO | A | E | PCT | DP | PB | SBA | CS | SB% |
| --- | --- | --- | --- | --- | --- | --- | --- | --- | --- | --- |
| Date | G | GS | AB | R | H | 2B | 3B | HR | RBI | TB | BB | K | HBP | GIDP | SF | SH | SB | CS | OBP | SLG | AVG | OPS |
| --- | --- | --- | --- | --- | --- | --- | --- | --- | --- | --- | --- | --- | --- | --- | --- | --- | --- | --- | --- | --- | --- | --- |
| Date | TC | PO | A | E | PCT | DP | PB | SBA | CS | SB% |
| --- | --- | --- | --- | --- | --- | --- | --- | --- | --- | --- |
Info
In 2022 for Missouri, Mangual hit for an average of .267, with 3 RBIs, in 15 ABs. He did not play in the 2023 season.
Mangual earned a 9 prospect grade from Perfect Game coming out of TNXL Academy in Ocoee, Florida.
Mangual is originally from Rio Grande, Puerto Rico.