Connor Gleeson #19
P | B/T: R/R | 6' 3" | 220
Hometown:
Glendowie, New Zealand
College:
Senior,
Gardner Webb University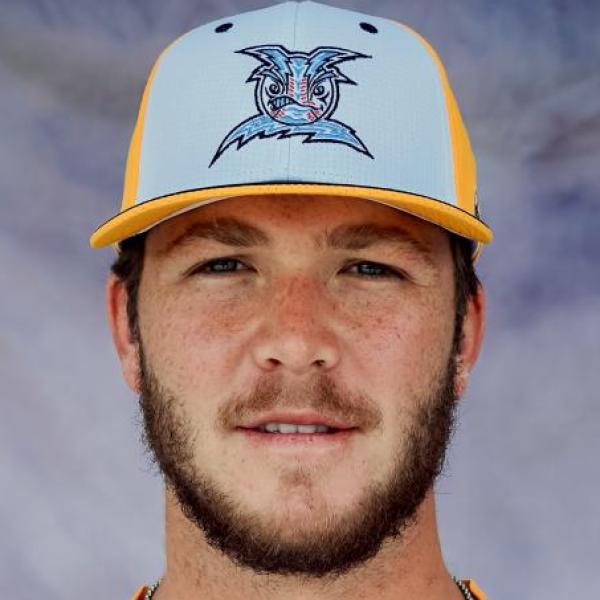 Stats
| Year | W | L | ERA | G | GS | CG | SHO | CBO | SV | IP | H | R | ER | 2B | 3B | HR | HBP | BB | K | BK | WP | WHIP | AVG |
| --- | --- | --- | --- | --- | --- | --- | --- | --- | --- | --- | --- | --- | --- | --- | --- | --- | --- | --- | --- | --- | --- | --- | --- |
| Year | TC | PO | A | E | PCT | DP | PB | SBA | CS | SB% |
| --- | --- | --- | --- | --- | --- | --- | --- | --- | --- | --- |
| Year | W | L | ERA | G | GS | CG | SHO | CBO | SV | IP | H | R | ER | 2B | 3B | HR | HBP | BB | K | BK | WP | WHIP | AVG |
| --- | --- | --- | --- | --- | --- | --- | --- | --- | --- | --- | --- | --- | --- | --- | --- | --- | --- | --- | --- | --- | --- | --- | --- |
| Year | TC | PO | A | E | PCT | DP | PB | SBA | CS | SB% |
| --- | --- | --- | --- | --- | --- | --- | --- | --- | --- | --- |
| Date | W | L | ERA | G | GS | CG | SHO | CBO | SV | IP | H | R | ER | 2B | 3B | HR | HBP | BB | K | BK | WP | WHIP | AVG |
| --- | --- | --- | --- | --- | --- | --- | --- | --- | --- | --- | --- | --- | --- | --- | --- | --- | --- | --- | --- | --- | --- | --- | --- |
| Date | TC | PO | A | E | PCT | DP | PB | SBA | CS | SB% |
| --- | --- | --- | --- | --- | --- | --- | --- | --- | --- | --- |
Connor Gleeson hails from Glendowie, New Zealand, and is entering his second season with the Leesburg Lightning. The righty hurler appeared in nine games for the last season, finishing with 16 strikeouts and just three walks through 14 innings, good for a 3.21 ERA and a stellar 1.07 WHIP. Hitters only managed to hit .231 against him.
Gleeson finished his first season with Gardner-Webb University in May after his team was eliminated from the Big South Championship. Gleeson was called on as a short-outing reliever, throwing 16.2 innings over 18 appearances. He finished with a 7.56 ERA and collected his only save against Charleston Southern on March 20th.
Gleeson also played at South Florida State College for two seasons, where he holds a career 3.34 ERA. Before moving to the US to play college baseball, Connor and his family visited the Arizona Diamondbacks back in 2016. During his visit he got to chat with catcher Chris Herrmann and all-stars Patrick Corbin and Paul Goldschmidt. Gleeson is the one of two players born south of the equator to ever wear a Lightning jersey.