Clayton Boroski #16
P | B/T: R/R | 6' 0" | 190
Hometown:
St. Cloud, Florida
College:
Junior,
University of North Florida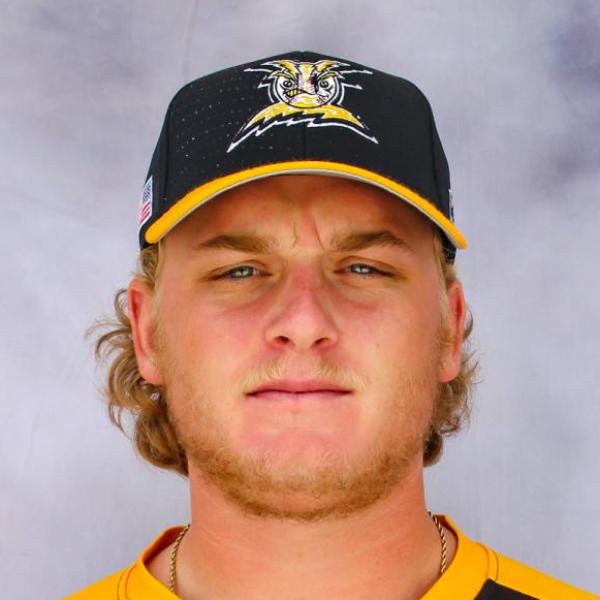 Stats
| Year | W | L | ERA | G | GS | CG | SHO | CBO | SV | IP | H | R | ER | 2B | 3B | HR | HBP | BB | K | BK | WP | WHIP | AVG |
| --- | --- | --- | --- | --- | --- | --- | --- | --- | --- | --- | --- | --- | --- | --- | --- | --- | --- | --- | --- | --- | --- | --- | --- |
| Year | TC | PO | A | E | PCT | DP | PB | SBA | CS | SB% |
| --- | --- | --- | --- | --- | --- | --- | --- | --- | --- | --- |
| Year | W | L | ERA | G | GS | CG | SHO | CBO | SV | IP | H | R | ER | 2B | 3B | HR | HBP | BB | K | BK | WP | WHIP | AVG |
| --- | --- | --- | --- | --- | --- | --- | --- | --- | --- | --- | --- | --- | --- | --- | --- | --- | --- | --- | --- | --- | --- | --- | --- |
| Year | TC | PO | A | E | PCT | DP | PB | SBA | CS | SB% |
| --- | --- | --- | --- | --- | --- | --- | --- | --- | --- | --- |
| Date | W | L | ERA | G | GS | CG | SHO | CBO | SV | IP | H | R | ER | 2B | 3B | HR | HBP | BB | K | BK | WP | WHIP | AVG |
| --- | --- | --- | --- | --- | --- | --- | --- | --- | --- | --- | --- | --- | --- | --- | --- | --- | --- | --- | --- | --- | --- | --- | --- |
| Date | TC | PO | A | E | PCT | DP | PB | SBA | CS | SB% |
| --- | --- | --- | --- | --- | --- | --- | --- | --- | --- | --- |
Info
Boroski struck out 41 batters in 61.1 innings pitched, along with a 5.43 ERA in his sophomore season with UNF.
Three-year varsity letter-winner at St. Cloud HS
Lettered in baseball, football, and golf in high school
Son of Carol and Stan Boroski
He has one sister, Sarah
Father, Stan, is the current bullpen coach for the Tampa Bay Rays. Stan played in the minor league system for the Kansas City Royals and Milwaukee Brewers before also coaching in the Houston Astros minor league system.
Boroski was given an 8.5 prospect grade by Perfect Game coming out of St. Cloud High School in St. Cloud, Florida.